One of my favorite things to do in the summer is grab a book and sit out in the sun. Since summer is right around the corner, I thought I'd share some recommendations for the season. Grab your comfiest lounge chair, a pair of shades, and one of these books.
I know it's a little on the nose to recommend something that has the word "summer" in the title, but they are usually good books to read in a sunny state of mind (and body). The first of these that I really enjoyed was "The Summer I Turned Pretty" by Jenny Han. I should mention that I'm a sucker for some YA romance. You can count on it to be light, fun, super sweet, and a quick read. This is a story about a young girl, Belly, who spends the summer at a beach house with her mom, brother, her mom's best friend, and her two sons. It's the summer before she turns 16 and the story is told by reflecting back on summer's past which helps build a foundation for the characters. This book gives you nice, warm, fuzzy feelings about being somewhere familiar and being young enough to enjoy it. This book is part of a series, so if you like it there's two more after it.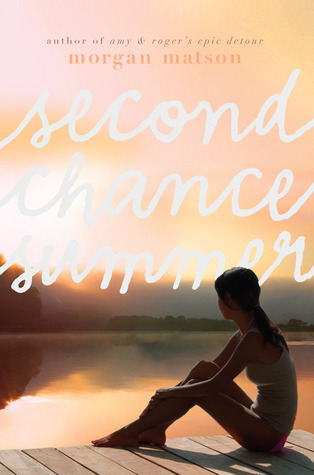 The next book is a bit of a tearjerker but it's so good. I read "Second Chance Summer" by Morgan Matson last summer and I remember staying up late in bed reading it because I couldn't put it down. It's a story about a family going back to their summer home that they haven't been to in years. What I liked best about this book is how the family comes together after receiving some life altering news. Taylor is the main character and has to deal with her changing family dynamic, going back to old summer friends, starting her first summer job, and having to juggle all of that. The setting is perfect for the season and is beautifully written. Have your tissues ready.
I really liked Jenny Han's summer series so I went out looking for another one of her series. Goodreads recommended "Burn for Burn" and I think it could have to do with the fact that I've read the entire Pretty Little Liars series. This book focuses on three girls who are in high school and are out to get revenge on the people who wronged them. Unlike the other two books this story is told during the school year. It takes place on an island, so it's still has the beach, but the characters live there year round. This is another book that will fall in the YA category so you can count on a quick read. The story is told through the three different characters point of view and each is very distinctive but relatable. Now to warn you, just because I wish someone warned me (potential spoilers here), there is a supernatural aspect to the story that slowly reveals itself. By the last book the entire dynamic has changed. The first book was really enjoyable and worth getting into the series. I listened to the one while I walked in the park and I think it's still the best audiobooks I've heard. I definitely recommend it if you like to take some sunshine walks in the summer.
What are some of your favorite summer reads?